EASE MICROFIBER BY THERAFIRM
Available in Knee Highs,Thigh Highs, and Tights, the Ease by Therafirm Microfiber premium microfiber gradient compression line complements the patented Core-Spun by Therafirm compression socks and the Ease Opaque and Sheer Ease lines—all engineered using ultra stretchy yarns for compression garments that are easier to put on and more comfortable to wear. All Ease and Core-Spun product lines offer premium gradient compression that is affordable.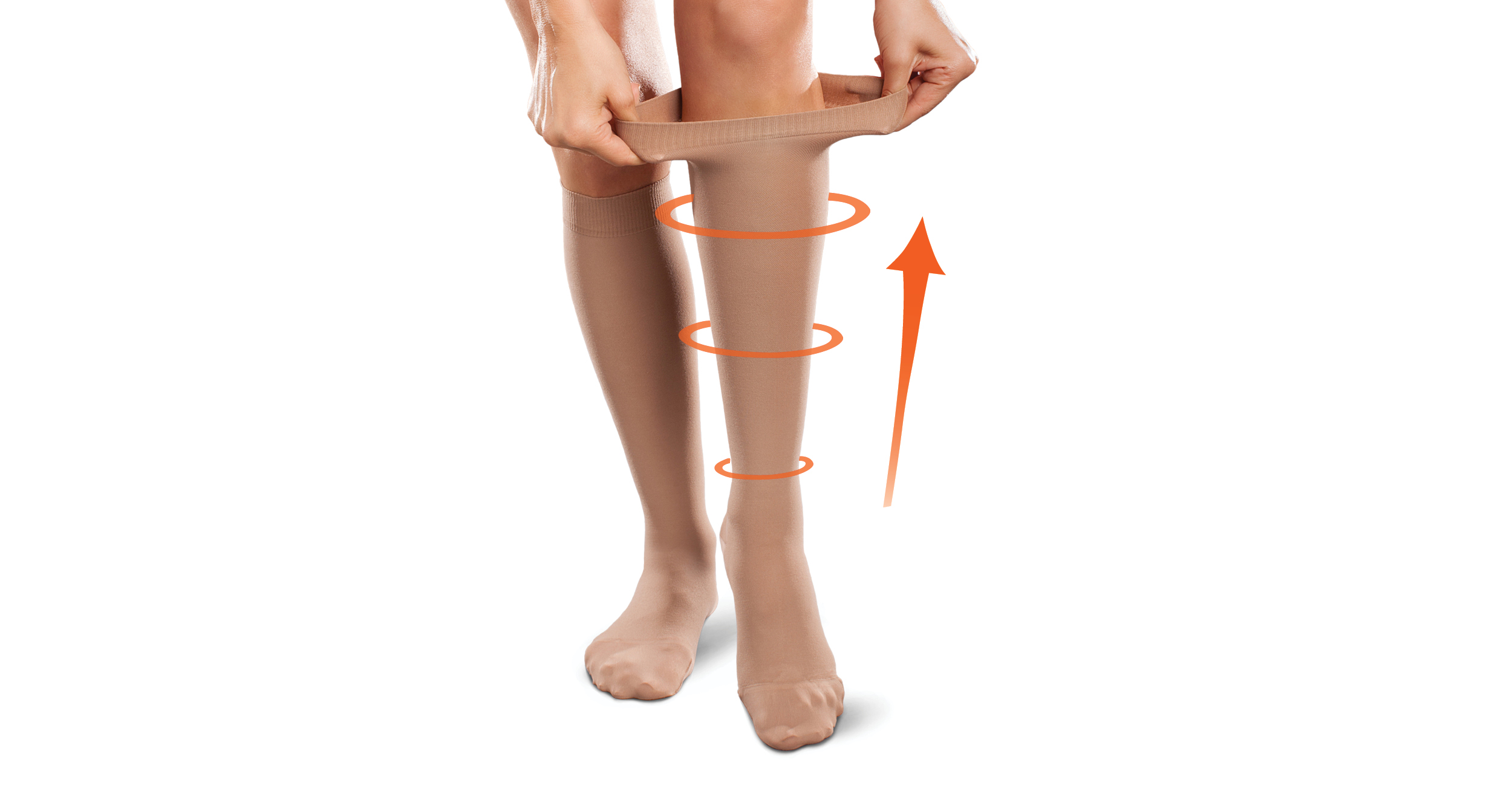 We hear that a lot about our Core-Spun Support Socks. With reasons ranging from limited mobility or dexterity to complaints about overall general comfort, many individuals struggle with donning or wanting to wear their compression garments every day. Core-Spun Support Socks are made with the unique technology of Core-Spun yarns that make the socks ultra-stretchy and easier to put on. Now you can slip on a support sock with ease.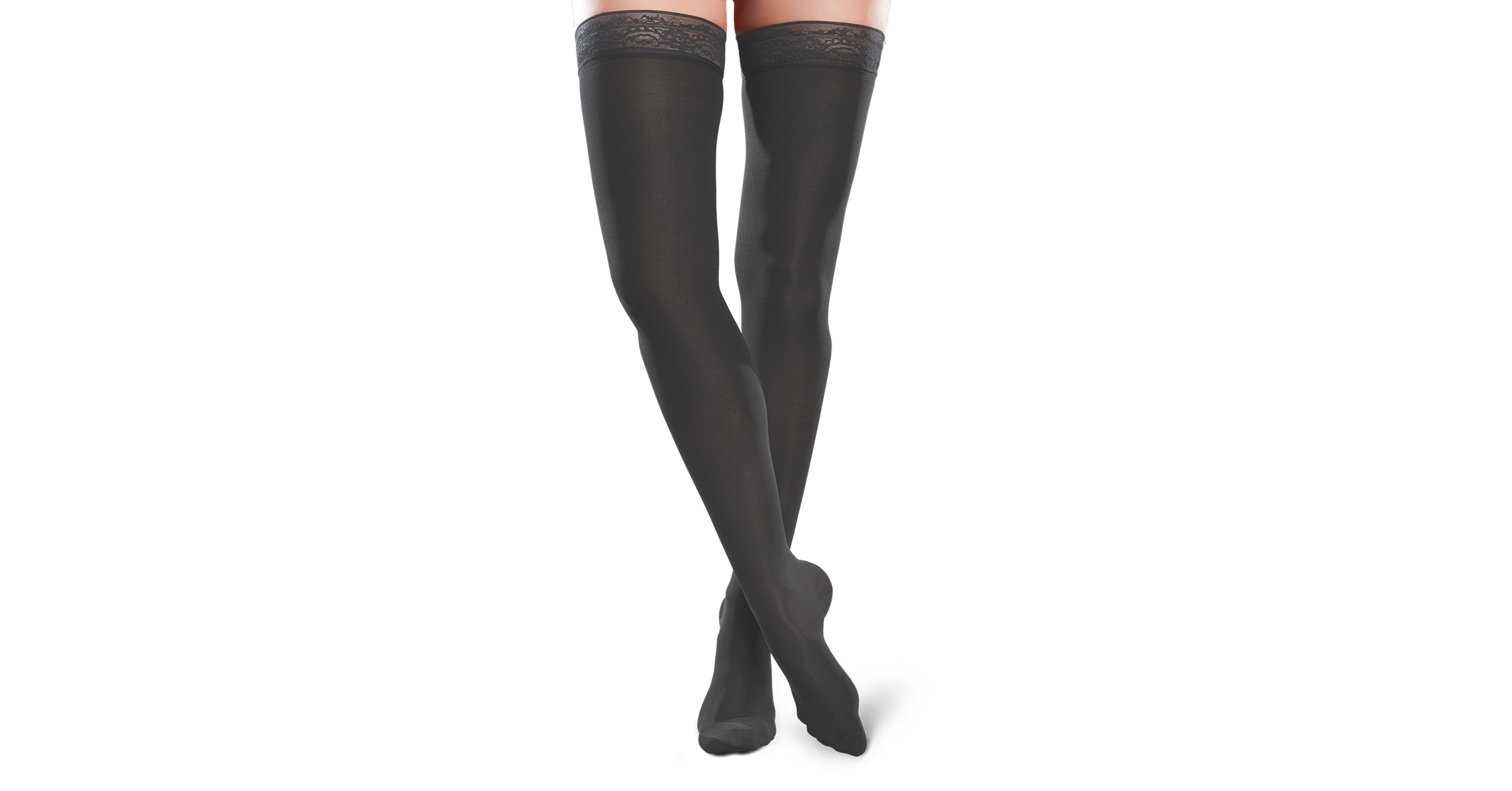 The Ease by Therafirm Microfiber compression garments are made with super soft and durable microfiber material that offers superior comfort for all-day wear. Reinforced heel and toe for a more durable garment. Other comfort features include a soft, non-restrictive band on knee highs and thigh highs, a knit-in waistband on pantyhose that do not bind, and smooth toe seams on all products. Available in two lengths for a more accurate fit.
EASE BY THERAFIRM MICROFIBER STYLES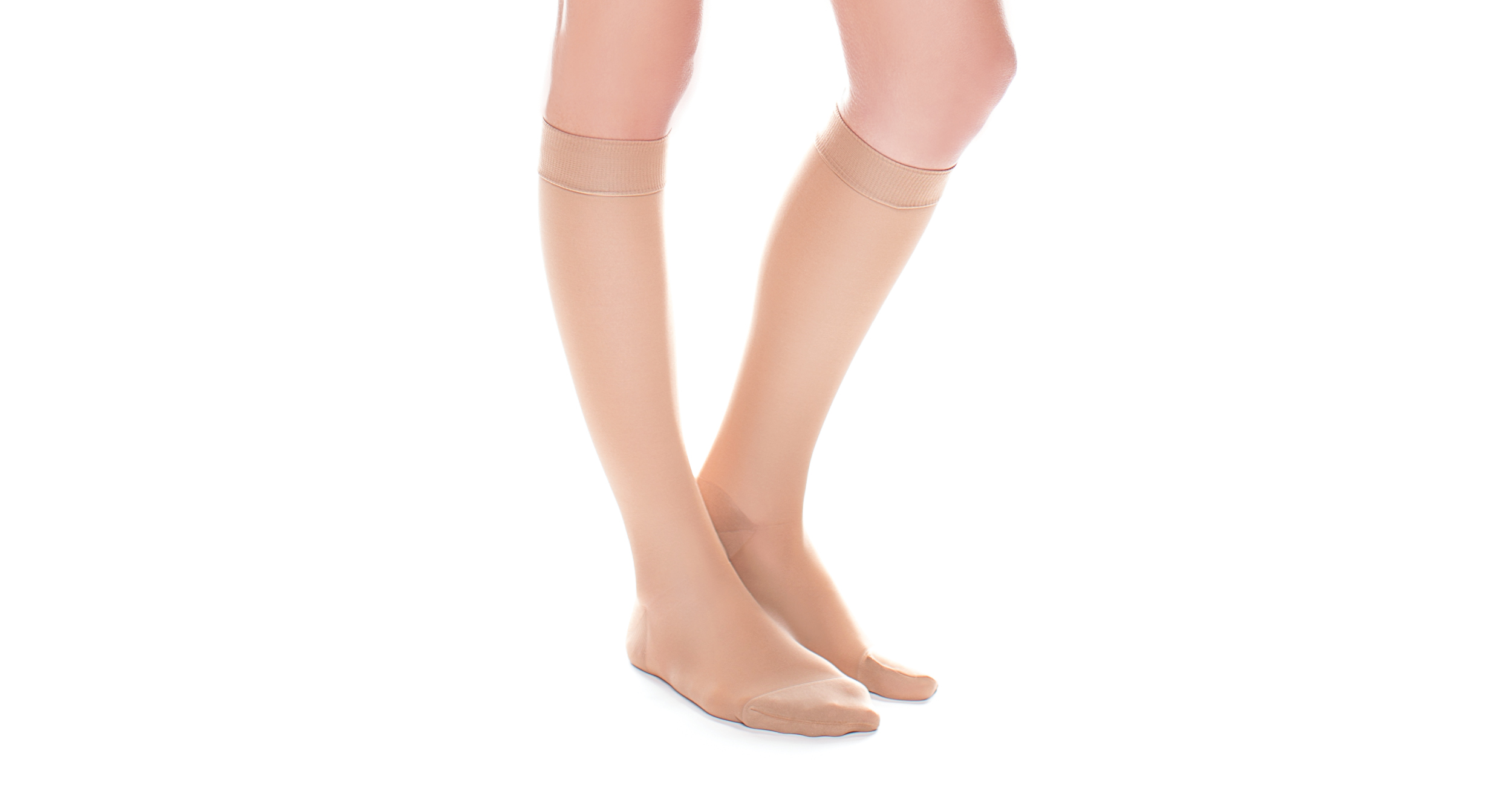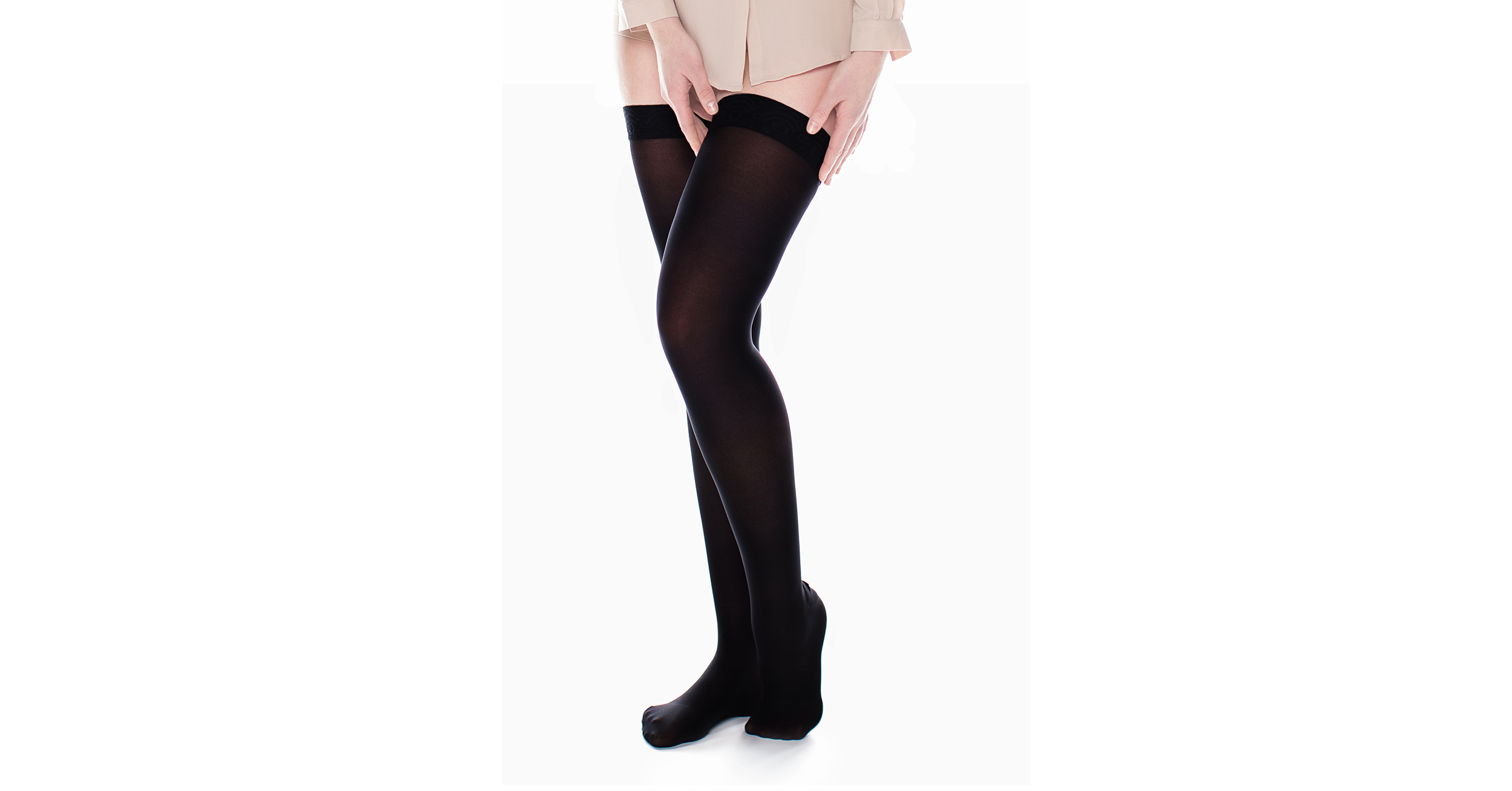 Featuring a silicone band that helps keep the product in place and soft, stretchy material, the Ease by Therafirm Microfiber Thigh Highs are perfect
for all-day comfort. Available in
15–20mmHg and 20–30mmHg.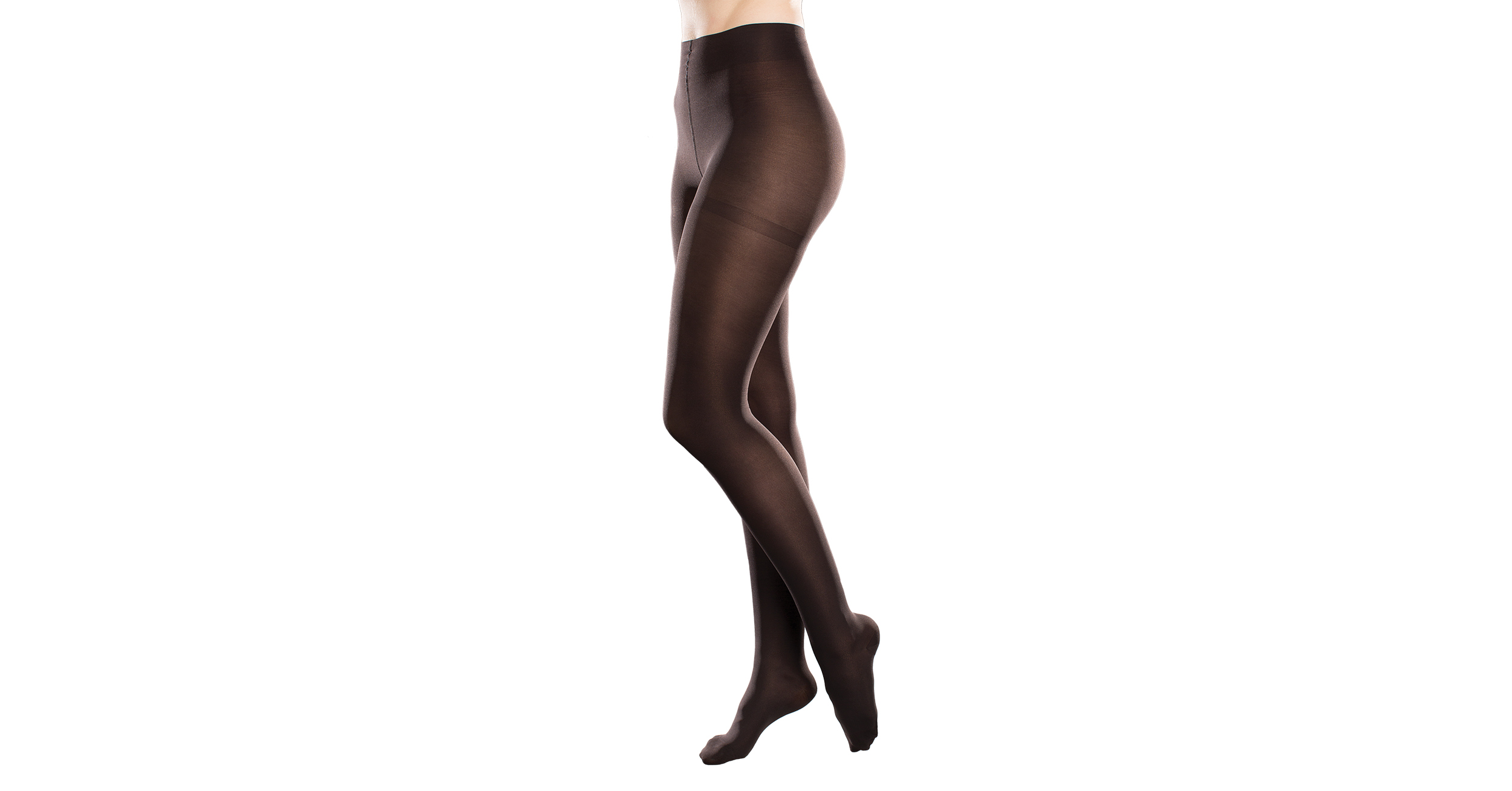 For women that prefer a full garment, the Ease by Therafirm Microfiber Tights offer a comfortable and fashionable option. Beautiful, on-trend colors in mild, moderate, and firm support levels complement any wardrobe