Designed to help prevent edema and leg discomfort for long distance travelers¹, GOGO by Therafirm® Gradient Compression Travel Socks
look and feel like a soft, comfortable everyday sock with the added benefit of true gradient compression. Moisture wicking fibers provide a comfortable coolness.
---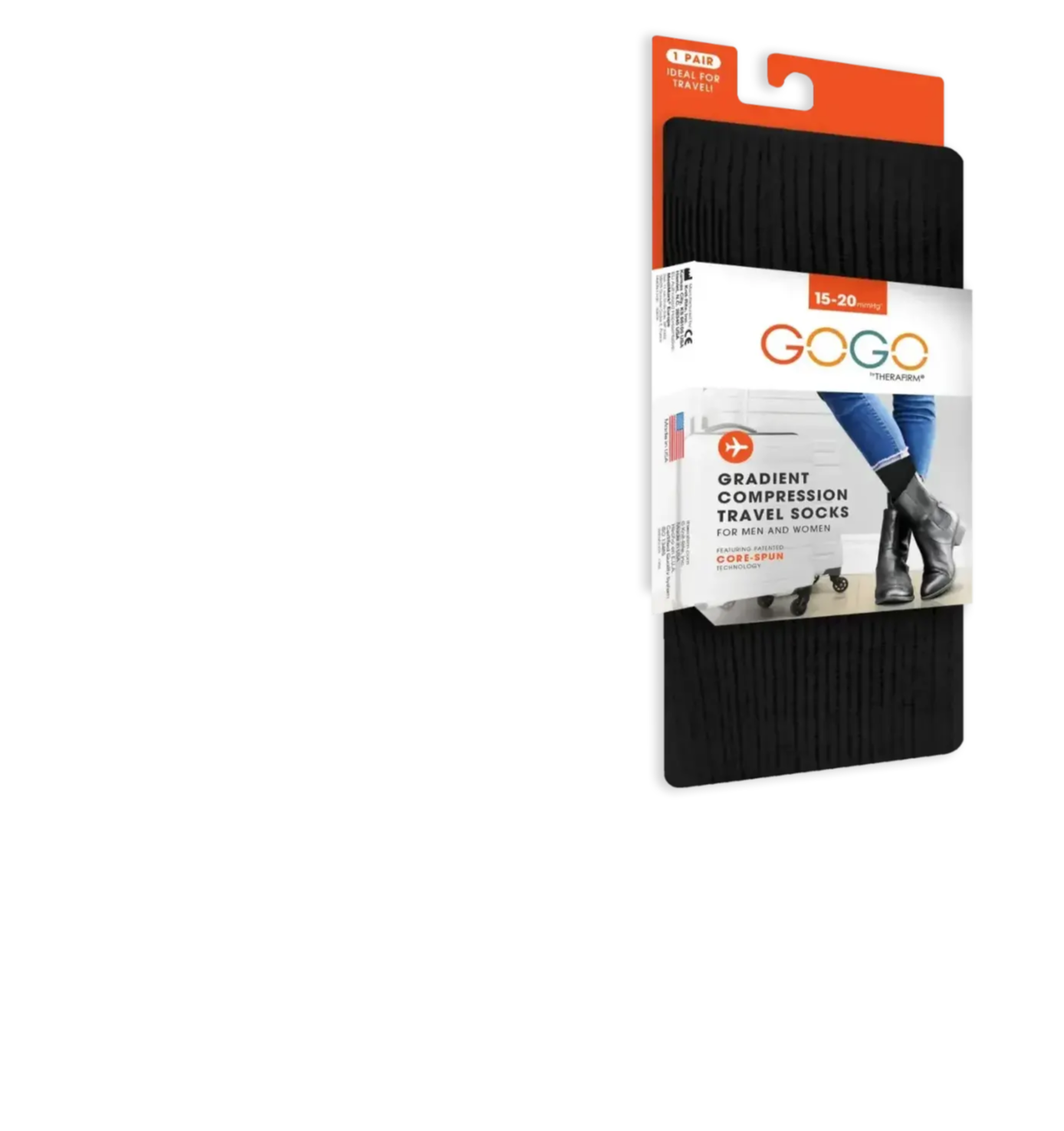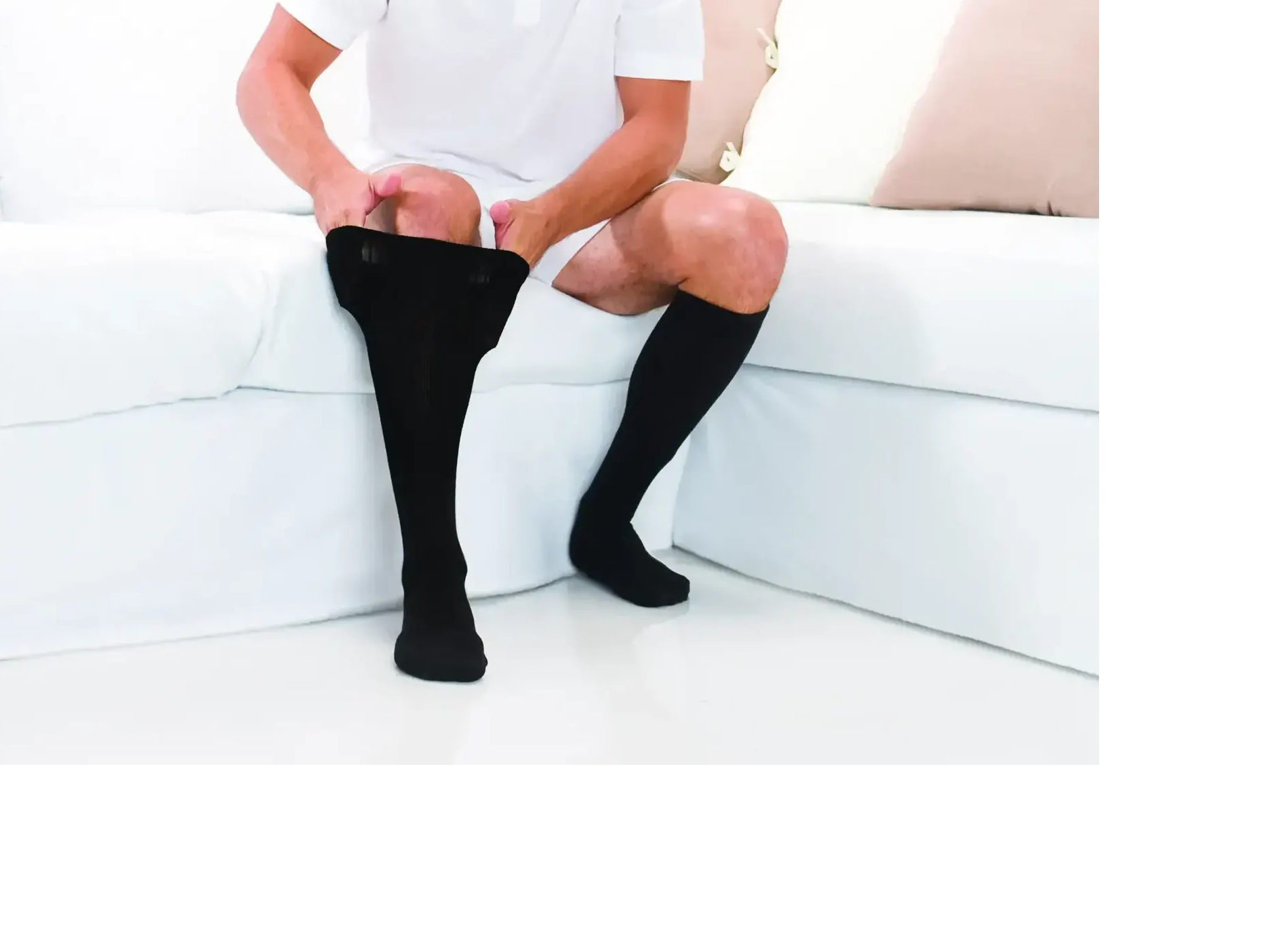 TRUE GRADIENT COMPRESSION
Controlled pressure promotes
better blood flow, prevents swelling,
and energizes legs and feet.
EASIER TO PUT ON
Features ultra-stretchy
Core-Spun yarns that make
the socks easier to put on.
NON-RESTRICTIVE
Comfort top band is non-restrictive
and stays in place all day.
MOISTURE-WICKING
Moisture wicking fibers wick
away moisture and provide
a comfortable coolness.
¹Contraindications
Compression products should not be worn and are contraindicated if you have any of the following conditions: Severe arterial insufficiency, cutaneous infections, acute dermatitis, wet dermatosis,
uncontrolled congestive heart failure, skin irritations, allergies to dyes.
Knit-Rite is a participant in the Amazon Services LLC Associates Program, an affiliate advertising program designed to provide a means for sites to earn advertising fees by advertising and linking to amazon.com.