HEALTHY LIVING SALE
MAKES A GREAT GIFT FOR PARENTS AND GRANDPARENTS!
Save 15% sitewide with code HEALTHY15
Five Benefits to Wearing Compression or Diabetic Socks for Older Generations
Maintaining overall good health is something important to all generations, but it becomes increasingly at the forefront as people get older. Maintaining good health helps you to ease pain, stay mobile and enjoy life. Wearing compression or diabetic socks can help.
People who live with diabetes must take extra care of their feet. Many diabetics also suffer from neuropathy, which is nerve damage that can cause you to lose feeling in your feet.
The loss of feeling and nerve damage makes it hard to feel if something is rubbing blisters on your feet. And since slow healing is another factor of diabetes, you will want to avoid injury.
SmartKnit Diabetic Socks are completely seamless, which eliminates a common pressure point that can cause blisters. They also fit snug against the feet helping to avoid wrinkling or bunching that can also lead to painful irritations. Finally, they are made of moisture wicking fibers that keep the feet dry.
As you age, your chances of developing blood clots can increase, mostly due to reduced mobility. Being less active leads to poor circulation issues, which can cause blood clots. Wearing compression can help by increasing your circulation.
Many times a lack of mobility and independence leads to depression. Along with increasing circulation, wearing compression can help relieve some pain that causes immobility and can make your legs feel more energized. Increased movement not only helps you to experience less pain, but it can help you to feel more engaged, involved, and contributes to your mental well-being.
5. The Compression Socks You'll Want to Wear
Compression Socks are so much easier to wear than they used to be. Stockings of the past were ugly, scratchy, and uncomfortable. No one enjoyed wearing them. But, today you can leave the old ugly styles where they belong – in the past.
Therafirm Compression offers a variety of colors, materials, and patterns to fit nearly any style. And better yet, our yarns are super soft, comfortable and ultra-stretchy. Which means, they match everyday styles, are easier to get on, and much more comfortable to wear, all day long.
Swelling can be a common symptom of conditions common to older generations. Compression can help to control or prevent leg swelling. The increase in circulation can also lessen dizziness that can happen when you stand up too quickly.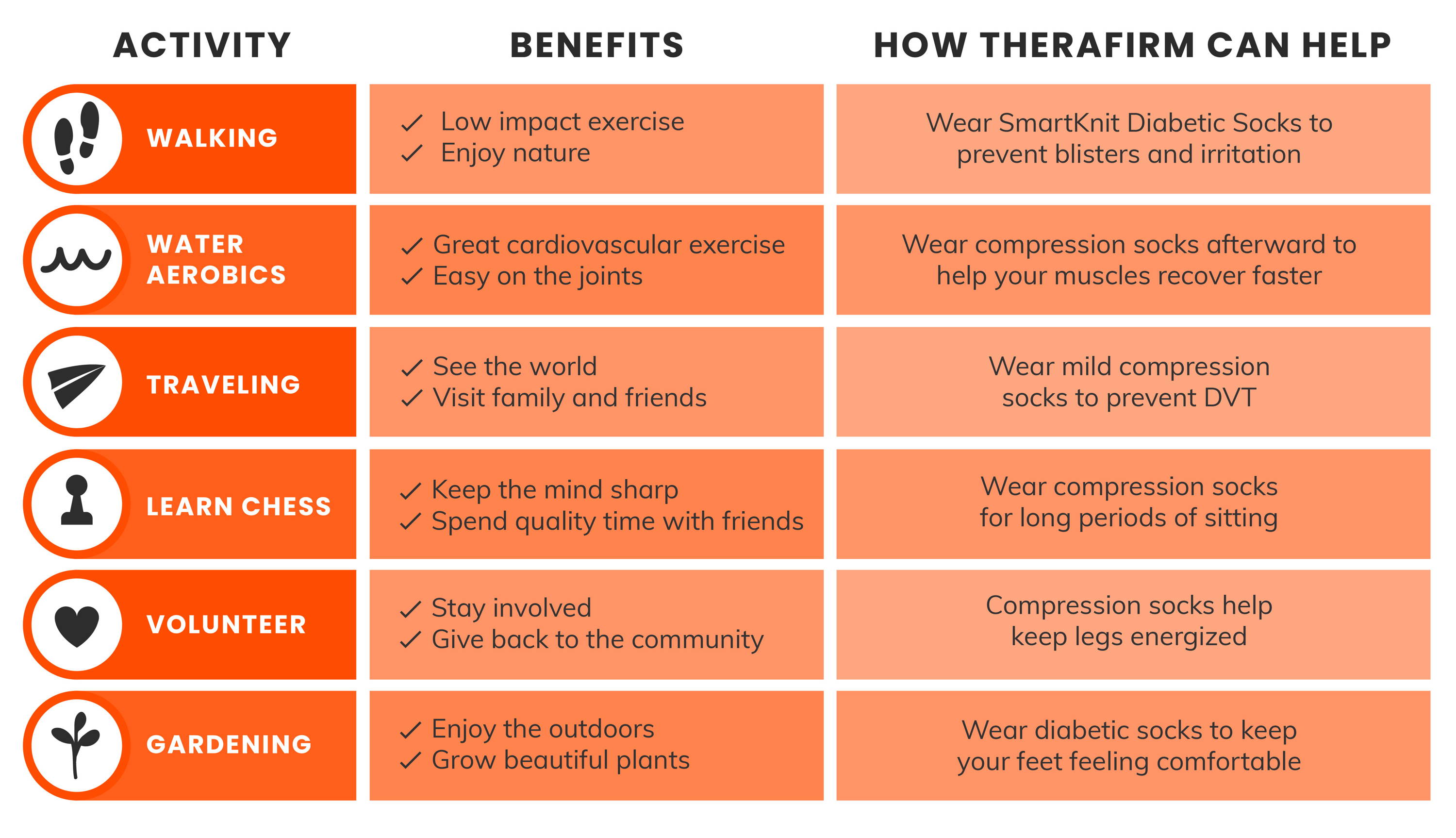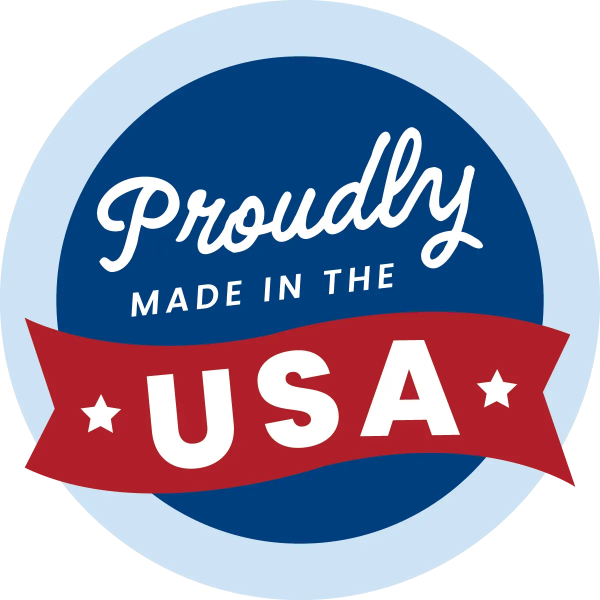 Therafirm compression socks are made from the highest quality materials.
We're proud to make them right here in the USA at our own manufacturing facility in Hamlet, North Carolina.
My husband was given a pair of the Therafirm Core-Spun to try by our podiatrist. He loved them. Since I wore a different kind that wear out quickly, I decided to try the Therafirm also. They are fantastic. They are so easy to put on and make your legs feel great when you wear them and are breathable. They are just what I needed! Thanks Therafirm for making a great product.
SANDRA W., verified buyer
THE ONLY SOCK I WILL EVER WEAR
I am so thankful to have found these SmartKnit Diabetic Socks. Nephropathy and diabetes to contend with, socks can make my feet hurt. They are soft, non binding, and I love that they are ankle length. They're not think and not thick, just right. I have probably purchased 13 pairs. I hope they never stop mking these.
PAM M., verified buyer
CORE-SPUN SOCKS ARE THE BEST
Love the Core-Spun socks. I don't have much hand and arm strength. So the lightweight compression of Core-Spun work great. Tried other brands, but Therafirm's Core-Spun sock are the best.
LIZBETH J., verified buyer
© 2022 Knit-Rite, LLC
Ease by Therafirm® is a brand of Knit-Rite, LLC.
Proudly made in USA in Hamlet, NC.
15% off all Therafirm products valid only at therafirm.com March 11 through December 31, 2022 at 11:59p.m. CST. Code HEALTHY15 required at checkout. Discount reflected in cart.
This is general information and not intended to diagnose or treat patients. It is the provider's responsibility to ascertain the appropriateness of individual applications
of compression therapy. Patients should always consult with their provider prior to wearing compression products.
Contraindications:
Compression products should not be worn and are contraindicated if you have any of the following conditions: severe arterial insufficiency, cutaneous infections,
acute dermatitis, wet dermatosis, uncontrolled congestive heart failure, skin irritations, allergies to dyes.